This might be considered cheating — but I slammed April & May faves into one post this month. Why? Well, because life has been a bit crazy as of late and I haven't been able to update as frequently as I would like. Excuses aside, summer is coming and I can't wait to have a bit more time to tell you about all the wonderful goodness I've come across over these last few months.
In today's post, I'll focus on some of my favourite products and add a little personal touch –  you'll meet two of my best friends :)
It's a rainy Sunday afternoon – a perfect kind of  day for cuddles – hence the aptly named lipstick that was this month's fave. Ok, that's not why I chose it, actually ILIA's Hold Me Now is the perfect soft pink for a spring transitioning into summer. I love soft pink lips that look like they could almost be natural – and the fact that it's pretty darn close to my favourite multi-stick by the same namesake, Tenderly (which I've blogged about previously here).

The ILIA Tinted Lip Conditioner combines organic ingredients that are both soothing and conditioning, while also adding a hint of colour. The best part about their Lip Conditioners is that the sheer colour at first, can be built with a more liberal application. The blend of Castor Seed Oil, Jojoba Seed Oil, Beeswax, Candelilla Wax, Seasame Seed Oil and Cocoa Seed Butter are massively conditioning – it's almost as if you're putting on a lip balm.
Here I am (wearing Hold Me Now from ILIA) on this cozy Sunday, with one of my besties who heads up the beautiful design studio Studio Maco. She's responsible for many of my Instagram posts that combine beautiful lettering with a little funny inspiration <3 Here's some of her work on rebranding LPN :)
Where to Buy:
International: Hold me Now by ILIA on Shop ZoeLife for $26 USD
International: Hold me Now by ILIA on Eco Diva Beauty for $26 USD
Another fave that you've seen on my Instagram, no doubt. May Lindstrom Skin's Problem Solver is Queen. Just like her other products that I LOVE, the antioxidant-rich formulation lives up to its moniker. Fighting (ever so gracefully) everything from inflammation and blemishes while tightening your pores, detoxifying your skin and improving circulation. Talk about a multi-tasking superstar. <3
To activate it's magic, simply add 1 TBS of the powder to equal parts water in a bowl and then blend with the brush (seen below) until it forms a soft mousse. Using the brush, "paint" it over your skin and then mellow out for 45 minutes while it works it's magic. Rinse off and finish with your favourite facial oil.
The earth clays, raw cacao, red sea salt and bamboo carbon charcoal powder come together creating a warm and tingling sensation on your skin. And what you'll love the most? The powder-to-mousse formula that visibly activates on contact with water – you'll see for yourself that the magic is only released when you mix the product, so you're guaranteed full potency every time.
Here is me and one of my besties who has guest posted on LPN before on sustainable fashion.  This was taken on my last trip to New York, where we had some girl-time with May Lindstrom Skin. We were having a little too much fun while putting on the mask, and took some goofy selfies in the midst. I didn't plan on posting this picture, but I wanted to make another natural beauty point: laughing is good for the skin.
But seriously: When you laugh, your facial muscles get a "workout". What happens when you workout? Blood flow increases – and when that happens in the face, you'll be the recipient of a natural healthy-looking glow.
Above is the beautiful bowl and brush that you can purchase separately to mix the Problem Solver. Of course you can use your own at home too :)
Where to Buy:
USA & Canada on EcoDiva Beauty for $90 USD / $112 CAD
Norway on PureSkin.no for 769 NOK
Living in Norway has afforded me the luxury of a great many things — including being first in the know about brands using Nordic ingredients to bring out your most natural beauty. Northern European women tend to have the most beautiful skin – while some of that might have to do with the lack of sun (and therefore sun damage), I think it also relates to the natural ingredients and healthy diet that they have as part of their culture of being close to nature. 
One such lovely brand that I want to scream from the rooftops about is Marina Miracle. This Norwegian beauty has handcrafted her own skincare line after going through her own skincare troubles. The result is a line of seriously pure and beautiful products with ingredients that are made for beautiful skin.
In my opinion, her star product? The Sweet & Creamy Oil Cleanser – a 2 in 1 facial cleanser and makeup remover. This product is something I have been looking for, for a long while. A cream cleanser that is super pure (yup, you can eat it – the ingredients are food-grade), extremely gentle AND takes of eye makeup (even the most stubborn) without needing to "rub" the eye lashes.
This stuff is – truly – a miracle.
It's cream based, and when mixed with water, actually forms a milky consistency that is brilliant for use all over the face.
The star ingredients? Coconut oil and sunflower seed oil and sprout juice (from broccoli and alfalfa, who's enzymes work to clean your skin ever so gently).
To use, I gently washed my face with warm water, removing as much makeup as I could before using 2 pumps of the cleanser on my face and neck. After rinsing with warm water, I used my muslin cloth to remove any residue (post on that coming soon).
Marina Miracle's Herbal Face Oil
And you would think, what about the moisture and anti-aging products? Well, Marina Miracle has you covered there too. My fave of her facial oils? The daily Herbal Face Oil which boasts a beautiful blend of hyper-moisturizing Avocado oil (yes, this stuff is perfect for dry skinned lovelies), jojoba oil and aloe leaf juice. The additions of Norwegian Angelica, ginger root and White Turmeric = antioxidant galore, the perfect defence for your anti-aging wishes.
There is even an addition of tea tree essential oil (which you should watch out for if pregnant) which will also fight those unsightly spots while the rest of the ingredients hydrate and fight off free radicals.
This is a super oil – but not ideal for beauties with very oily skin. It's rich, rich, rich and so you need only a few drops to cover your face and neck. I have been using this both day and night – with the exception of nights that I was using her Argan Oil Night Serum (coming up in a future post) and have loved the texture and tone of my skin.
To use, I recommend shaking first to combine the oils (which have a tendency to separate). Apply by massaging over your face in a circular motion. I use about 5 drops.
Where to Buy:
Marina Miracle Cream Cleanser Online for 355 NOK ($45 USD)
Marina Miracle Herbal Facial Oil online for 360 NOK ($48 USD)

If you're ordering from abroad, you can email: info@marinamiracle.com – *let them know you heard about the products on LPN and they will ship to you :) 
Foreo Luna Skincare Device  – Sensitive to Normal Skin
Another Scandinavian skincare sensation for you today on LPN – the LUNA by Foreo. What is it? Well, it's a skincare device developed in Sweden, that dually serves you as a cleansing genie and anti-aging master.
So what makes Foreo different from all the other skincare devices out there (cf. Clarisonic)? Well there are a few things… it's silicon based (no germs remaining here – no brushes to replace – and therefore ends up being cheaper in the long run), it has both a cleansing and anti-aging mode and its fully waterproof. Also, the LUNA is phthalate-free and uses body-safe silicone.
I first heard about the LUNA when I was researching accessories for face cleansing – another post I'll write for you later. But I wanted to share with you the LUNA before that comes out, because I had a great experience with the product. This brush is specifically for sensitive to normal skin – thinner silicone "touch-points" (a white version of the LUNA is for ultra-sensitive skin and the blue version is for combination skin).
At first, it took some getting used to. Like the electric toothbrush, the vibrations on your face can feel a little strange. I started out with a very low frequency in order to get used to the device, before feeling fully comfortable to increase it.
What is unique about Foreo? It channels both T-sonic pulsations for deep and gentle cleansing, and lower-frequency pulsations to reduce the signs of aging. These T-sonic pulsations (or "transdermal" as they are called) gently stimulate blood flow beneath the skin's surface, cleansing from the inside out and smoothing away the signs of aging.
The anti-aging surface on the reverse side (picture below) consists of a series of concentric silicone waves. With the lower frequency pulsations, the LUNA then can help to reduce the appearance of fine lines and wrinkles by increasing collagen and elastin production as a result of the increase in blood flow. The massaging action also helps to relax tense muscles (think around the eyes and between your brows).
How to Use:
Use for two minutes twice daily with any cleanser, with the exception of clay-based, silicone-based, or grainy cleansers, exfoliators, or scrubs
Rinse & remove makeup with your preferred cleanser, then:
Apply cleanser to damp skin, wet the brush surface and turn it on
Gently massage the LUNA around your face removing makeup and residue
After 3 quick pauses, turn off the LUNA & rinse your face
Turn on the LUNA again and use the anti-aging surface to wrinkle-prone areas for 12 seconds in each spot (between your eyebrows, forehead, around your eyes and around your mouth)
Where to Buy:
International: Online at Net-A-Porter for 178 EUR
International: Online at Sephora.com for $199 USD
Ambassador Wooden Hairbrush
If you've been following LPN for a while, you've probably seen the post on why I use a wooden brush. Recently I feel in love with this beautiful Ambassador brush. It's made in Germany, and the bamboo handle and bristles are nothing short of perfection. The size and shape make it perfect for travel and at home – it's in between my others that you've seen here.
Ambassador Hairbrushes are made from non-endangered woods (bamboo is a wonderful sustainable wood source -it rapidly regrows after being harvested, and it can grow in damaged and soil depleted soil), and are perfect for naturally conditioning your hair by transferring your hair's oils down the hair shaft.
Where to Buy: 
International: online at iHerb.com for $25.30 USD – Use Code MEP206 to get $10 off your purchase
Weleda Skin Food Moisturizer
While I wouldn't recommend eating Weleda's Skinfood, it is definitely yummy for your skin.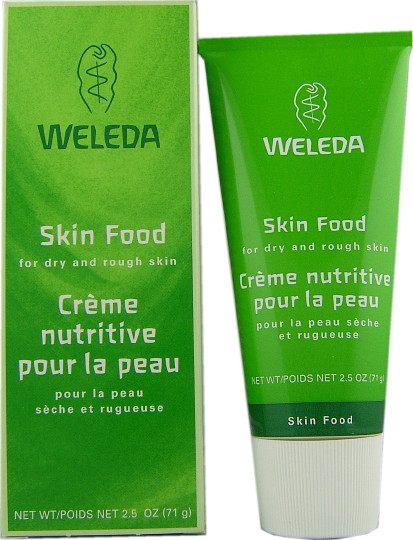 You might have seen this lovely number on my Instagram not too long ago. It truly is as tried and true natural moisturizer that feeds the skin. It is the dry skin essential for every babe – and I use it on my hands as if it were going out of style. The sunflower seed oil, almond oil and beeswax act like a barrier, holding in moisture while also adding some serious moisture to the skin. The soothing Calendula and Chamomile are great for irritated skin and dry patches – so put it on those elbows, feet and anywhere else that needs a little extra moisture love.
As you can see mine is both well used, and well loved. Weleda <3
Where to Buy:
iHerb.com for $14 USD – use code MEP206 for $10 off your order
Beauty Detox Juice Recipe
I've been drinking a lot of juices now that the summer is on its way — but not just any juices, I've been pressing my own in the mornings. Focusing on alkalizing juice with a little amount of fruit and mostly veg, it's a great way to detox the body in the morning before you get your day going.
Here's one of my favourite recipes for the moment.
Do you have a favourite fresh pressed juice I should try out? Leave a note in the comments below! xx
Ingredients:
2 Organic Carrots
1 Red Bell Pepper
2 stalks of celery
1 inch nub of ginger
1/2 a lemon
1/2 a lime
1 apple
2 inches of cucumber
For an extra anti-inflamatory beauty boost, add 1 inch nub of raw turmeric <3
Chop & Add to masticating slow juicer – I use the Wilfa Slow Juicer.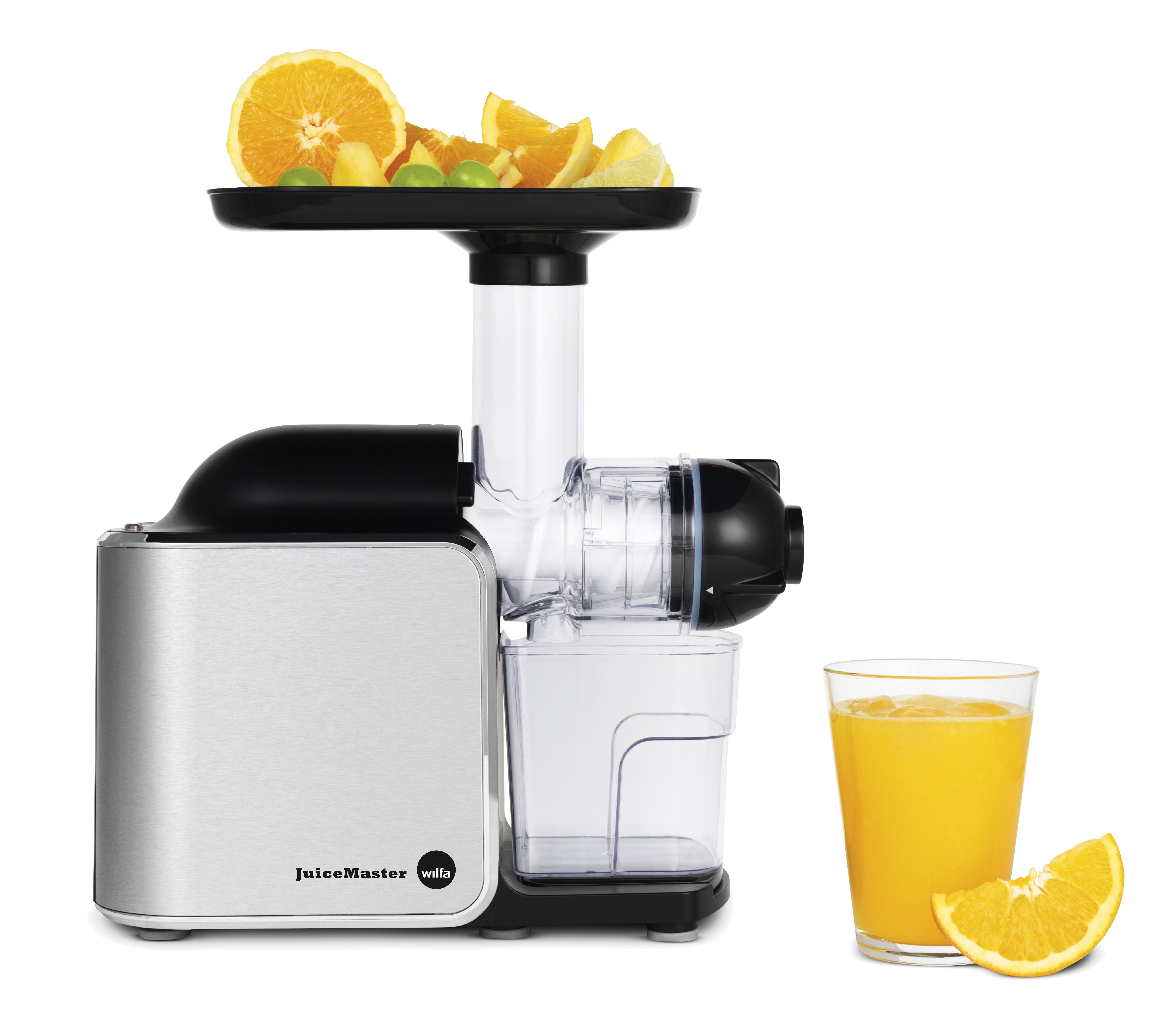 Where to Buy:
In Norway: Elkjop for 1195 NOK 
If you're based somewhere where you can get your hands on a Wilfa Juicer, I would recommend the Omega juicer as an alternate :)
Well, there you have it. An extra long and special weekend edition of LPN's faves.
Happy Weekend, Beauties <3
X
K